Rest your Mind's Awareness and focus on body awareness to support your reinvention.
Focus on your body awareness and release your positive emotions to support your reinvention.
Most people go through life as an out of body experience what I mean by that, there is a good chance your awareness is mostly in your head, not really in your body.

Shirzad Chamine Founder of Positive Intelligence
Yesterday whilst demonstrating the mind training, that I use in my coaching, my prospective client Jerry (not her real name) had an epiphany. She realised she was only aware of her body when it was in pain. Pain caused by stress and anxiety  manufactured by her overdeveloped survival thinking machine.
Imagine using Body Awareness to induce good energies rather than inducing pain due to your mind's judge.
Jerry was in a space of relative calm but as she talked through her life's conundrum, she could not see a way out. We both agreed to stop talking and to do a PQ (Positive Intelligence Quotient) exercise. This was a perfect opportunity to demonstrate how spending some time on focusing on parts of your body can change you source of energy.
Body Awareness Technique
Jerry was encouraged to really look at her body. A mirror is useful here. We started with her face and then worked downwards. She was prompted to show gratitude for the parts she liked and gave compassion to parts she normally judged. She noticed her weight of her body sitting on chair seat and the weight of her feet on the ground. She showed gratitude to her body of holding all essential organs and allowed her to execute her day. Learn more from Rev Michael Bernard Beckwith who is a scholar in this area .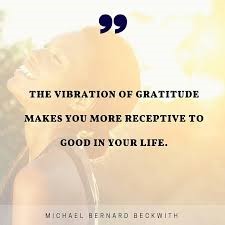 Outcome of Body Awareness
When we finished the PQ (Positive intelligence) exercises Jerry commented on how energised she felt. She was more than ready to tackle the conundrum she was in before. The energy that filled her body changed the direction of her thoughts. She was more open to questions. She aired new opportunities and a couple of possible actions she could take in the next few weeks. Tiny doable steps that will instigate her reinvention of a fuller and more engaged life outside of work much closer.
Intrigued?
Try out the above exercise of body awareness daily for two minutes in the middle of a busy day rather than just in your timed meditation or sports activity. I guarantee that your decision making will becomes easier and your body more energised. Your body awareness releases your curious and innovative energy rather than a stressed and anxious one.
I find my straightened spine in particular brings on Activation Mode and energy in me.
Which part of your body does the same for you?
What to discuss contact me here.